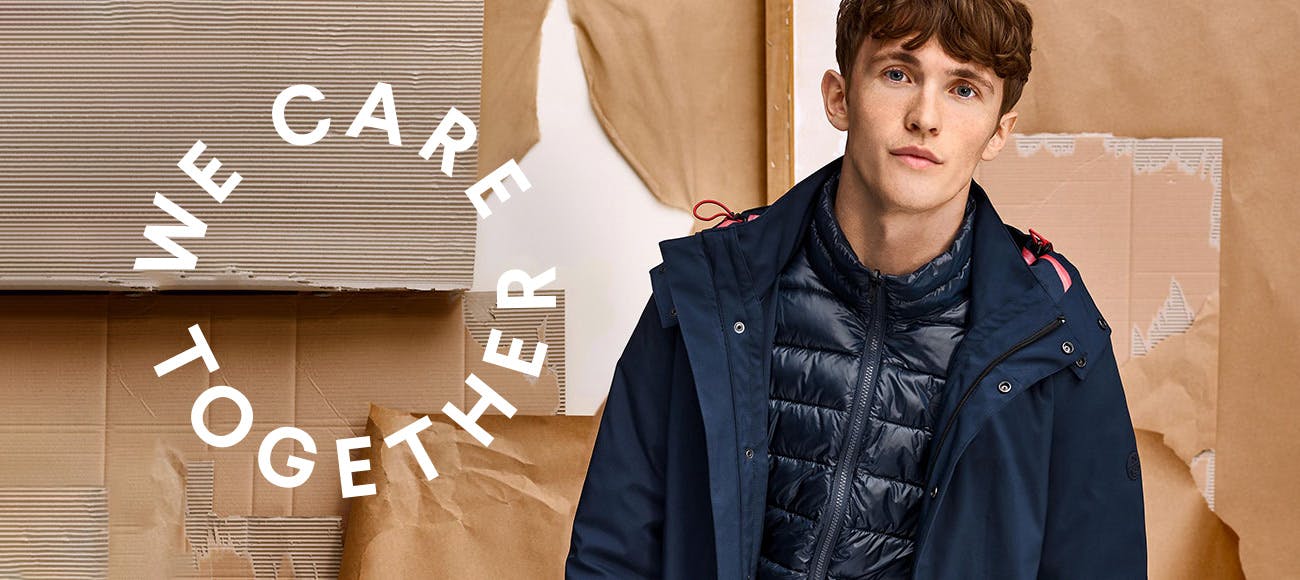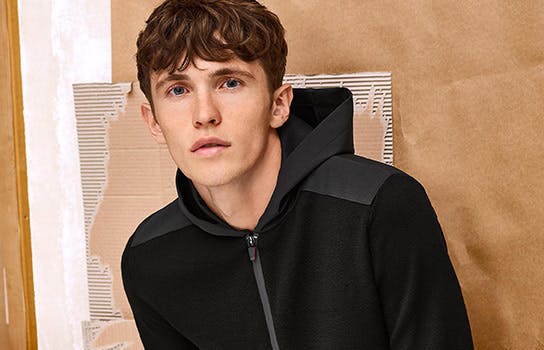 We care together
We at ANSON'S Herrenhaus KG belong to the Peek & Cloppenburg KG company group in Düsseldorf, Europe's largest multi-brand fashion retailer with over 120 years of tradition.Our commitment towards society is to make the right choices: economically, ecologically and socially. Sustainability is of great importance to us, which is why we incorporate this idea in all areas of the company group. We want to work together to create a responsible textile economy. That is why we would like to take everyone – our employees, our partners and our customers – on our sustainability journey and inform them of our goals and measures.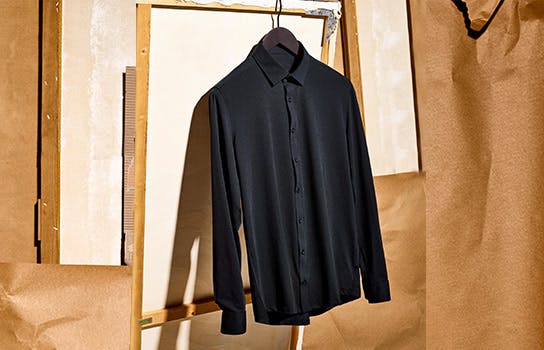 Sustainable garments
Transparency is the key to ensuring greater sustainability. We have developed a strict certification standard to help our customers find their way around when choosing sustainable products. We use selected seals to determine which are our third-party and exclusive brands' sustainable products. Every sustainable item of clothing has to meet the requirements set out for at least one seal. We distinguish between the three categories organic, recycled and responsible and the corresponding items are awarded our 'we care together' label.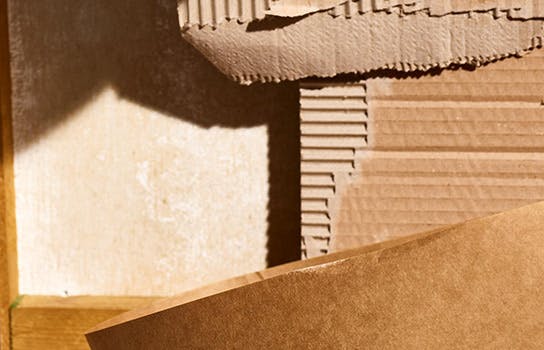 Environmentally friendly packaging
The paper bags available in our stores are made of 100 per cent recyclable and FSC-certified material, as are our shipping bags and packages for online sales. We calculate the CO2 emissions generated during production and offset them by supporting selected climate protection projects.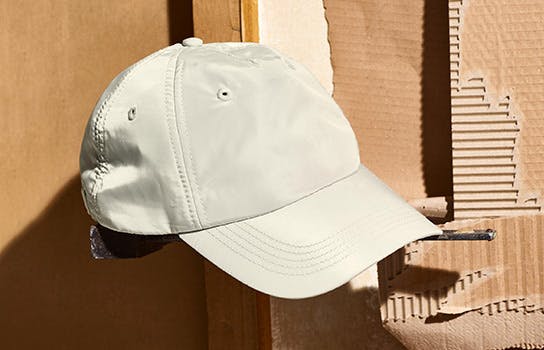 Social responsibility
Building a sustainable supply chain is arguably one of the most demanding challenges facing the fashion industry. As a company of the internationally active Peek & Cloppenburg Group, we take responsibility for our supply chains and work in partnership to ensure good working conditions in the production countries. We already introduced our own monitoring system to ensure better working conditions as early as 1997 and we are a founding member of the amfori BSCI social standard. We pay our suppliers fair prices and reject dumping wages.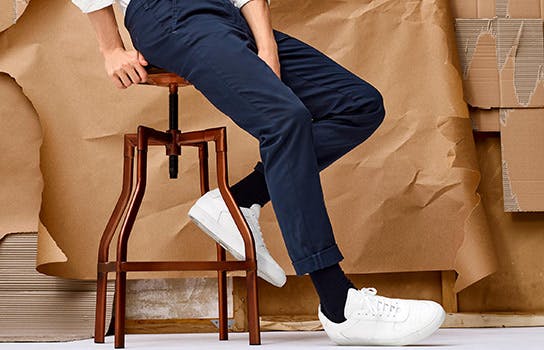 Protecting the environment
We are continuously working on the efficiency of our logistics processes, which contributes to an improved carbon footprint and less paper and plastic waste. We have already shifted from air to sea transport for a large part of our logistics from the production countries. For internal goods movements, we use closed-loop systems to conserve resources. For example, we use durable trolleys and boxes instead of pallets and cartons and our clothes hangers are also part of a closed-loop system. Shipping from our online stores also has a major impact on our carbon footprint, which is why all the parcels we send to our customers are delivered in a climate-neutral way through DHL GOGREEN or similar programmes. In doing so, we pay a surcharge for every parcel we ship to compensate for the CO2 impact.